Assassins are a tricky Class — a typical Trapsin build will not be as gear-reliant, but that makes it even more important to pick the right pieces to boost your speed, resilience, and your Skills.
What we will offer on this page is meant to improve your damage output with Traps, while preparing you for the resistance challenges on the higher difficulties. Of course, whether any given piece of gear will work for you depends on your build, level, preferences, and desire to farm, but this is a general guide on what to look out for.
If you are a Kicksin or another melee Assassin build/Trapsin hybrid, your needs will be more unique: you should reference your specific build and its recommendations.
Gear Tips
Trap Assassins are technically a "caster" Class, even though Traps are a bit weird:

The speed with which you summon Traps on the battlefield is modified by your Increased Attack Speed (IAS), not your Faster Cast Rate (FCR) (see Breakpoints if you want to understand more about how these rates work). So, if you carry a faster weapon (say, a Dagger), you will also lay your Traps down faster.
The Traps are entities separate from you: Lightning Sentry will not benefit from Lightning bonuses on your gear, and you will not be awarded Mana from their kills if you have a Mana Per Kill on your gear.

Because of how Traps work, you will most benefit from IAS bonuses (Increased Attack Speed), + to Skills, Damage Reduction, + to Life, and Vitality, with the other classics for any evolving endgame class: Resists, Faster Run/Walk, and + Magic Find for boss runs. Faster Cast Rate could benefit some of your Skills, like Teleport (on a weapon, perhaps added by Enigma).
As with most of the other Classes, most of the control you can get over your early gear are Runewords. For Assassins, lvl. 19 Leaf for a Staff is a popular choice for leveling, since most leveling builds involve Fire Blast, followed by Wake of Fire — Leaf adds +3 to all of your Fire Skills.
BEST WEAPONS
BEST SHIELDS
BEST HELMS
BEST CHEST ARMOR
BEST GLOVES
BEST BELTS
BEST BOOTS
Best Amulets
BEST RINGS
BEST CHARMS
Resources and Links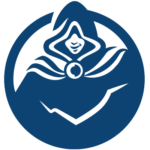 Assassin Lightning/Death Sentry BiS Gear