While skills make up the core of a character's build in Diablo 2, it is gear that really makes a character special. With thousands of pieces of weapons and armor, though, it can be difficult to parse what is worth farming or using, and what is better left on dungeon floors and shopkeepers' inventories.
Below, we've compiled a list of just what items you should be most interested in as a Barbarian. Of course, whether any given piece of gear will work for you depends on your build, level, preferences, and desire to farm, but this is a general guide on what to look out for.
Gear Tips
Damage and Attack Speed will let you deal more damage faster, which is very useful for the melee-focused Barbarian.
Gear which boosts Attributes, especially Strength and Dexterity, is often essential in order to use some of the best gear.

This needs to be balanced out with the need for gear to do more than just boost Attributes, however.

Unless you are playing a War Cry/Singing Barbarian, you will essentially never need Mana- and Cast-Rate-boosting gear.
While +Skills gear is still very powerful, it is notably less important for Barbarians than most other classes.
Boots with +Walk/Run Speed are incredibly useful, and so finding Boots of Haste (especially if they also have elemental resistances) is useful.
The Immortal King Set is one of the best class armor sets in the game.
BEST WEAPONS
BEST SHIELDS
BEST HELMS
BEST CHEST ARMOR
BEST GLOVES
BEST BELTS
BEST BOOTS
Best Amulets
BEST RINGS
BEST CHARMS
Resources and Links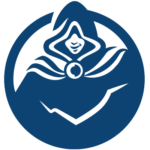 Whirlwind Barbarian BiS Gear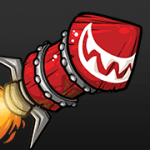 Barbarian Builds and Gear