There are a total of 7 Classes in Diablo III:
Each one has their own unique traits and fighting style. On top of this, there are many ways to build each Class, with a focus on specific Skills and playstyles. Not all of these builds are equal – some are much more effective than others.
Classes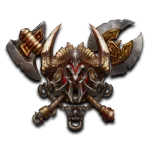 A heavily armed warrior that uses brute force to kill enemies around them. They gain Fury by taking damage, and spend it to unleash powerful attacks.
The primary resource for Barbarians is Fury. It typically decays over time, and can be raised by taking damage. It is used for the Barbarian's more powerful attacks.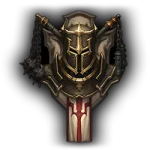 (Requires Reaper of Souls Expansion)
A Paragon of Justice, equipped with heavy armor and a towering shield. They have access to a wide variety of abilities that allow them to cast judgment upon enemies, either up close or at a medium range.
The primary resource for Crusaders is Wrath. It refills slowly by itself, and it can be naturally refilled with Primary Attacks.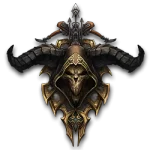 After surviving a demonic attack, Demon Hunters have dedicated themselves to the task of ridding the world of demons and their influence. They specialize in ranged combat and mobility, using weapons like bows and grenades and keeping enemies away with various traps.
Demon Hunter is the only Class in the game that uses two resources: Hatred and Discipline.
Hatred is your primary resource, and it is used for offensive Skills. It regenerates over time and can be restored with Primary Skills.
Discipline is used for utility and defensive Skills. It regenerates slowly over time.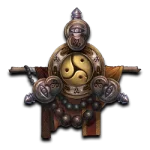 A holy warrior and a servant of the divine, Monks honed their entire body to become a deadly weapon. While using their fists to strike enemies down with quick combos, they can also call on the power of their thousand-and-one gods to protect and heal.
The primary resource for Monks is Spirit. It does not naturally regenerate or decay, and it can be naturally refilled with Primary Attacks. Many of Monk's Skills will cost Spirit.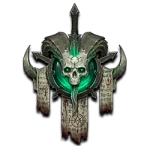 (Requires Rise of the Necromancer Expansion)
To help bring balance to Sanctuary, Necromancers have harnessed the essence of blood and bone. They use this power to cripple enemies with their curses, and raise an army of the undead to fight on their behalf.
The Primary resource for Necromancers is Essence. It does not naturally regenerate or decay, but is increased by harvesting it from enemies. Many of the Necormancer's Skills will cost Essence.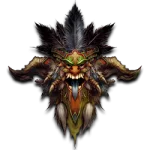 Witch Doctors wield the power of the spirits of the Unformed Land. They use this gift to summon and raise a variety creatures to help them in combat, and to poison their enemies while keeping them at a distance.
The primary resource for Witch Doctors is Mana. It will refill slowly over time, and many Skills will cost Mana.
Unlike with most Classes, Witch Doctor's Primary Skills will not naturally refill their resource.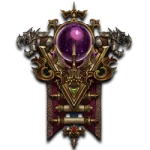 An Arcane prodigy able to wield an assembly of elements, and even time itself. With their mastery of Arcane Power they can freeze, burn, shock, and completely annihilate the forces of evil.
The primary resource for Wizards is Arcane Power. It will quickly regenerate over time, naturally. Many of Wizard's abilities will cost Arcane Power.
What is the best Class for Beginners?
If you're just starting Diablo III for the first time, you might be wondering which Class you should start with. All the melee Classes (Barbarian, Crusader, and Monk) naturally take 30% less damage than the other Classes, meaning playing as one of them would give you more breathing room while you figure out the various aspects of the game. More specifically, the Barbarian is a particularly easy playstyle to learn and can be very tanky, making them a great choice for beginners.
If you prefer a ranged character, however, the Which Doctor will probably be the easiest choice. This is because all the pets they can summon in battle can keep the attention off of you, so you can focus more on dealing damage and learning mechanics.
All that being said, there is no bad choice for your first Class. Every one of them has mechanics that can keep them alive, and all of them are viable to level up solo. So if there's a Class that you feel particularly drawn to, pick that one, as you will likely have more fun learning with a Class you enjoy.
Class Resources & Links