Once you reach level 70 and have picked a build for your Barbarian, you will want to start assembling an armor set and weapons that complement it. Keep in mind that class armor sets are designed to enhance one or more of your character's Skills, so we left some recommendations in the Best Armor Sets section to assist you in making your choice.
The rest of the guide comes with the full list of Barbarian Armor Sets, their individual pieces, and their set bonuses.
Best Barbarian Armor Sets
Barbarian Armor Set List
Immortal King's Call (7 Pieces)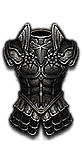 Set Bonuses:
Might of the Earth (6 Pieces)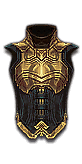 Set Bonuses:
The Legacy of Raekor (6 Pieces)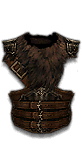 Set Bonuses:
2 set: Furious Charge refunds a charge if it hits only 1 enemy.
4 set: Furious Charge gains the effect of every rune and deals 1000% increased damage. For every 1% Life you are missing, the damage of your Ancient Spear is increased by 2%.
6 set: Hitting enemies with Furious Charge or Weapon Throw increases the damage of your next Ancient Spear by 5500% and causes it to release multiple spears from its target. This effect stacks and each spear throw consumes a maximum of 5 stacks.
Wrath of the Wastes (6 Pieces)

Set Bonuses:
2 set: Increase the damage per second of Rend by 500% and its duration to 15 seconds.
4 set: During Whirlwind and for 3 seconds after, you gain 50% damage reduction and your applied Rends deal triple damage.
Horde of the Ninety Savages (6 Pieces)

Set Bonuses: